• Freestyle Session • Battles • Bboy • Bgirl • Breakdance • Breakdancing • Breaking • Olympics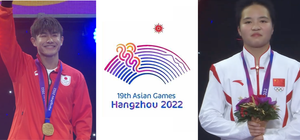 In a stacked line up for the men's Shigekix(Japan) edges the long time veteran Hong Ten(S. Korea) in the Men's Breaking Finals at the 2023 Asian Games in Hangzhou, China to earn his OLYMPIC Top 16 spot. The judges Kadoer(ESP), Kujo(USA), Dora(HUN), Crumbs(USA), Manny(UK), Maurizio(ITA), Vitamin(UKR) and Z.Yang(CHN) had their work cut out for them with both finals ending in a 2-1 decision.  Hosts MG and MC Super D kept the crowd pumped with DJ FLEG(USA) and JYES(CHN) on the beats.  On the women's side 671(CHN) took the home country advantage and rode it out to a win over perennial...
---
• Freestyle Session • Bboy • Bgirl • Breakdance • Breaking • Olympics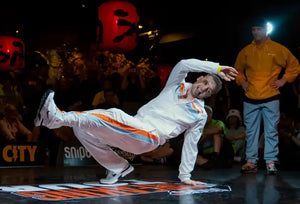 It's very seldom we get published in major newspapers or magazines so this past weekend USA TODAY come in to check out a glimpse of our world.  Few slip ups in the article but overall I suppose its a win for us to be able to reach a broader audience.  Olympics brings in an exciting time for our scene. Link to article below.  Also a second link to a photo archive of the event as well shot by USA TODAY. https://www.usatoday.com/story/sports/olympics/2023/07/04/olympic-sport-of-breaking-gives-taste-of-airflares-windmills-spins/703781480https07/ Breaking to make Olympic debut at the 2024 Paris Games (usatoday.com)  
---
• Freestyle Session • Battles • Bboy • Bgirl • Breakdance • Breaking • CROS ONE • dancer • DJ • hip hop • Olympics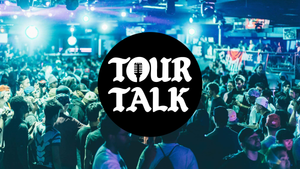 Introducing TOUR TALK a brand new podcast with CROS ONE, Romeo Navarro of Bboy City and Wicket.  We will be talking about the landscape of the breaking scene, our adventures on the road and off as well as things in the pipeline and special guests along the way.  Tune in to our inaugural episode.  Can also find it on Spotify with more platforms on the way.    
---
• Freestyle Session • Bboy • Bgirl • Breakdance • hip hop • Olympics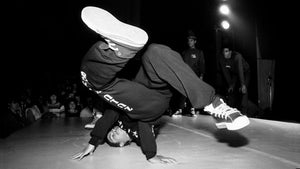 Direct Link to feature - https://www.bbc.co.uk/programmes/w3ct2gcz   Breaking through Breaking, also known as break-dancing, borne in New York City in the 1970s, is set to make its debut at the Olympic Games in Paris in 2024. Four-time breaking world champion, BoxWon (Benyaamin Barnes McGee), traces how breaking went from Bronx block parties to NYC's downtown art scene, to the world. Speaking to legends of the scene, such as Rock Steady Crew's Ken Swift and B-Boy Glyde from Dynamic Rockers, BoxWon reveals how punk impresario, Malcolm McLaren, helped breaking become a worldwide craze in the 1980s - before it vanished. But breaking...
---
• Freestyle Session • Bboy • Bgirl • Breakdance • Breaking • CROS ONE • dancer • hip hop • Olympics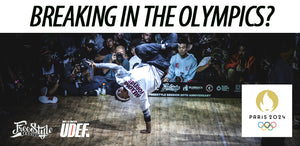 Roxrite at Freestyle Session - photo by Kien Quan     Breaking and the Olympics are two things from totally separate worlds for me.  I come from a Judo background did it since I was about 6 years old up into my 20's(I'm 45 now).  Dreams of being an Olympic Athlete were once abundant in my goals in life.  Was a 3 time Junior National Champion in the sport and even got introduced to Breaking when I started as well.  My first National Championship took place in Odessa, Texas in 83 we drove all the way there from San Diego(I...