Vlogs, blogs and more content...
• Freestyle Session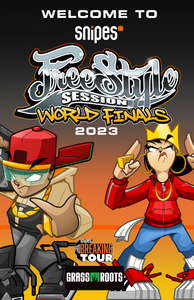 Schedule for both rooms on Day One.  Day Two will be posted soon.   Remember to. -Try to Carpool as parking is pay per park.  Typically parking can be up to $20 per day.   -Plan accordingly register NOW.  cut off to register for any event is at 10pm FRIDAY NIGHT!  - https://breakkonnect.com/event/2242 -Purchase your ticket - https://www.freestylesession.com -Plan to get to your area atleast 90 minutes prior to your battle.  Traffic can be crazy in LA along with unforeseen circumstances.  Lines begin to form early at Session so make ample time to get in. -Restaurants and Bar is available.  Please no...
---
• Freestyle Session • Battles • Bboy • Breakdance • Breakdancing • Breaking • dance • dancer • EVENT OF THE YEAR • Freestyle Session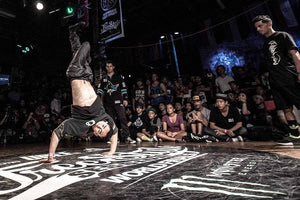 Freestyle Session Reflection - Bboy Lancer NOV 2023   What up everyone. My name is Krysada, aka Bboy Lancer. I'm from San Diego, CA and rep The Calamities & Killafornia Crew. I've been dancing close to 22 years by the time Freestyle Session 2023 hits. I've been in love with this dance and culture for a long time, I'm here to talk about my time going to Freestyle Session over the years. The Beginning   My very first Freestyle Session was FSS 10 Year Anniversary in 2007. Since then, I've attended every Freestyle Session every year with the exception of...
---
• Freestyle Session • Battles • Bboy • Bgirl • Breakdance • Breakdancing • Breaking • Olympics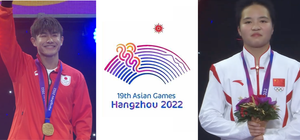 In a stacked line up for the men's Shigekix(Japan) edges the long time veteran Hong Ten(S. Korea) in the Men's Breaking Finals at the 2023 Asian Games in Hangzhou, China to earn his OLYMPIC Top 16 spot. The judges Kadoer(ESP), Kujo(USA), Dora(HUN), Crumbs(USA), Manny(UK), Maurizio(ITA), Vitamin(UKR) and Z.Yang(CHN) had their work cut out for them with both finals ending in a 2-1 decision.  Hosts MG and MC Super D kept the crowd pumped with DJ FLEG(USA) and JYES(CHN) on the beats.  On the women's side 671(CHN) took the home country advantage and rode it out to a win over perennial...
---
• Freestyle Session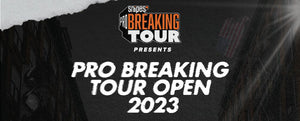 PBT OPEN 2023 is set to go October 14-15th.  Check the info on the link below. Info available here - https://breakkonnect.com/battle/912
---
• Freestyle Session

as reported on ABC News  - https://abcnews.go.com/Entertainment/wireStory/breakers-dominika-banevi-victor-montalvo-qualify-years-paris-103453988 LEUVEN, Belgium -- Lithuanian teenager Dominika Banevič and American Victor Montalvo both qualified for next year's Paris Olympics after winning the World Breaking Championship on Sunday. The 16-year-old Banevič, known as B-Girl Nicka, was the youngest in her category at the event in Leuven, Belgium. She concluded her battle by lifting herself up on her right arm and twisting her body almost completely around. She drew finger-clicking appreciation from her beaten opponent, 40-year-old Ayumi Fukushima of Japan, known as B-Girl Ayumi. The 29-year-old Montalvo, ranked No. 5 in the world and competing under the name of...